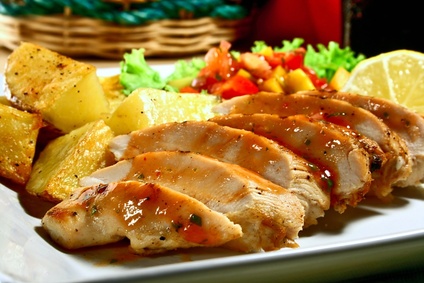 When you're having a large all-day corporate event, or even a multiple day event, you'll probably be on a budget. And if you don't have the budget to feed your guests for every meal, what do you do? Which is the best meal you should provide while letting them fend for themselves the rest of the time.
Breakfast: There are two big advantages to providing breakfast for your guests. One is the cost…you can get them a great breakfast without breaking the bank. Second, too many people skip breakfast if it's not provided for them. And if they skip it, they're not as alert because they're malnourished (and because they're too busy thinking about lunch!)
Lunch: Cost-wise, lunch is a nice middle ground in corporate catering. It's reasonably priced and it's easy to please just about everyone, since just about everyone enjoys a tasty sandwich, fresh fruit cup, and chips. Also, people always enjoy "breaking for lunch" and having it ready for them.
Dinner: While it might be the most expensive option, it's also the option that will impress the most. Our entree options for dinner are delicious, yes, but also very pleasing to the eye. Providing dinner is a great way to reward people for getting through the day, and is sure to impress everyone who attends.
We're happy to provide any and every corporate catering meal you need. But if you can only pick one, we'll be sure to make it the best it can be. Call today to order or with any questions you might have.