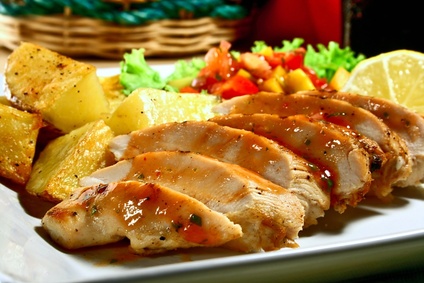 The winter holidays can be a lot of fun, but there's not doubt that there's a lot of stress put on all of us this time of year. If you are in charge of a corporate event this holiday season, you might be wondering just what A La Carte can offer you when you need corporate catering.
Any Meal You Need: Many holiday parties will happen during the lunch hour, when most of the employees are already gathered for work. Others will be fully-catered events that are held at a convention center with all the trimmings. We can handle both of these, of course, but have you considered a holiday breakfast? Or if you're not providing an entire meal, how about a holiday get-together with only desserts? Or perhaps a party tray so that people can come together and mingle while they decorate? A La Carte can cater all of these types of gatherings.
Special Menus: Not everyone is celebrating the same holiday at the holiday party, and some of your guests might need a menu that's a little different due to religious needs. Just as we can offer gluten-free and vegan options, we can also make sure that everyone invited will feel welcome at the party and be able to eat their fill.
Make It Easy: Hiring corporate catering in Dallas simply makes your life easier. You've got enough to worry about, so don't let "food for holiday party" get in your way of enjoying the festivities.
A La Carte is there to help you with your Dallas corporate catering no matter what you're looking for. Give us a call at 972-488-2245 or  contact us right here. Merry Christmas, Happy Hanukkah, and all the best wishes of the holidays during this festive season!