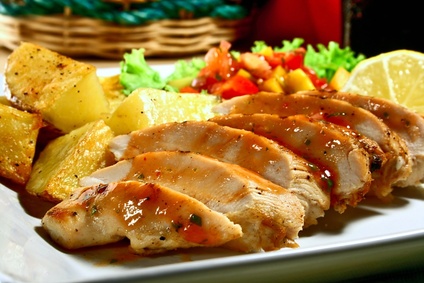 When you think about corporate catering as much as we do, we come up with lots of reasons why people should choose catering over taking care of it themselves. After a while, it just seems like common sense to us, but some people still need convincing. We've got a few reasons that will hopefully convince you.
Saving You Travel: We know someone who recently provided pie for a corporate Thanksgiving function. He ordered the pies from a local Perkins, but then was told that he should have some gluten-free pies. So he went to the grocery store and bought some gluten-free pie. Then he was reminded that some of his co-workers were vegan, so he had to drive across the city to the specialty grocery store to pick up a vegan pie. Seems like that all could have been taken care of with a call to A La Carte!
Saving You Time: There's one thing we guarantee you'll save when you give us a call, and that's time! Leave the worry of providing food to your employees or guests to us. You don't have to run around to different grocery stores like the pie guy above, and you don't have to do all of the planning that comes with feeding so many people. Just give us your meal interests and you're done!
Saving Your Worry: You've got a full-time job, so do you really need the worry of feeding people? Do you want to worry about those rotisserie chickens that you're keeping warm in the company office oven that you picked up this morning? Do you want to find space in the company refrigerator for all those containers of salads, and if you can't find space worrying that everything will be wilted by lunch? Leave the worry to us!
The answer is obvious…use A La Carte for your corporate catering and your life will be a lot easier. Give us a try today!